Fact & Question
Is there a difference between auto glass and regular window glass?
Yes. There is a very important difference between your auto glass and glass used in homes and storefronts.
Your windshield is made with laminated safety glass. A thin layer of vinyl is sandwiched between two pieces of glass. This construction is designed to offer optimal safety in a crash. This process also makes it possible for us to perform chip repairs when the damage is confined to the top layer of glass and small enough to repair without compromising your safety.
In severe impact, your windshield will shatter. The broken pieces will adhere to the vinyl inner lining, preventing shards of glass from injuring anyone in your vehicle.
The side and rear windows of your vehicle are made of curved, tempered glass. Tempered glass is heated then rapidly cooled, making the glass up to 10 times stronger than ordinary window glass. Tempered windows will break into very small, dull-edged pieces on impact for your protection.
Do I need to get my damaged windshield fixed right away?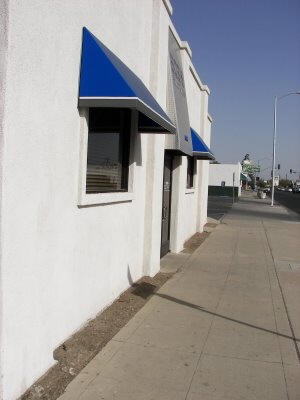 Yes. It is important to repair your windshield as soon as possible for your own safety. Your windshield is much more than just a shield from wind and road debris. It is an important structural element of your vehicle. In front end collisions, your windshield is the backboard for the passenger side airbag. An airbag deploys at speeds up to 150 to 200 miles per hour. This force must be absorbed by your windshield. A damaged windshield could be dangerous to you and your passengers in the event of an accident.
What is wrong with paying the cheapest price for my windshield?
We are all searching for the least expensive items these days, but cut-rate auto glass repair is not the solution. Windshields are an integral part of your automobileís safety equipment. At Bobís Auto Glass, we use glass that meets OEM (Original Equipment Manufacturer) standards. OEM glass calls for strict specifications required by the original automotive manufacturers.
Another point to consider is the installation process. Technicians employed by Bobís Auto Glass are highly trained and certified employees who take pride in their work and your satisfaction. Only the highest quality adhesives and industry standard guidelines are used during installation. You can be confident that we will complete your repair with your utmost safety in mind.